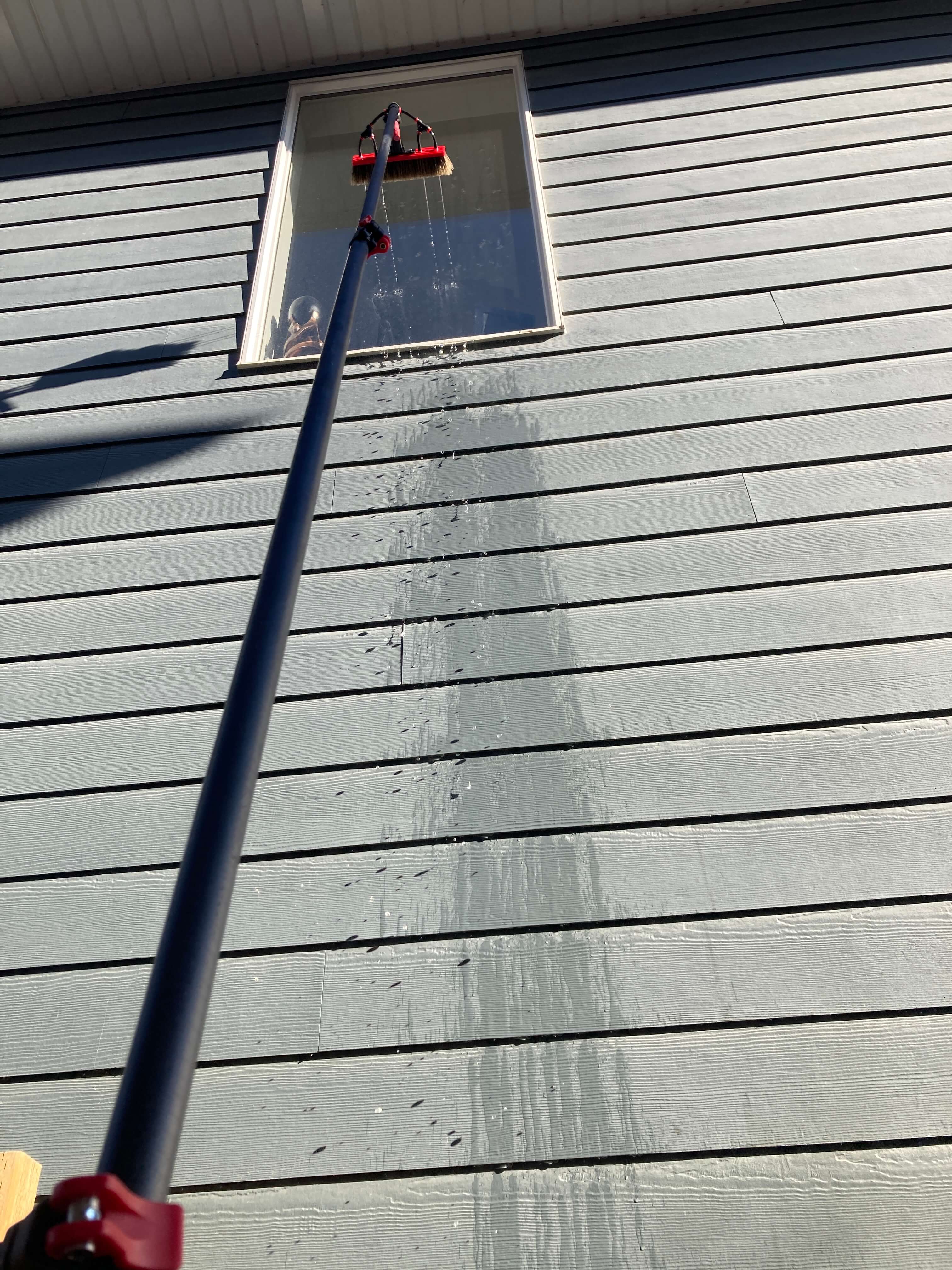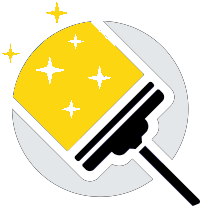 Do you struggle with the upkeep of washing your windows regularly?
Dirt, dust, and grime build up over time, and consistent washing will maintain glass integrity and prevent costly window repairs. The clean glass allows more natural light and sunshine to enter a room. More sunshine means more natural Vitamin D intake and can reduce your heating costs year over year.
Our team uses purified water-fed Tucker poles to clean your exterior windows, regardless of height. Water used in each wash passes through a three-stage system to remove chlorine and total dissolved solids. We use the best-in-class applicators and squeegee methods for interior windows, coupled with purified water and a biodegradable cleaning solution. You'll love the results of our no-residue, streak-free sparkle on your windows! We recommend washing twice per/year during the fall and spring.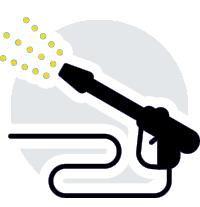 Surfaces like walkways, patios, driveways, sidewalks, and decks are especially prone to dirt and mildew, and a little cleaning adds a lot to their lifespan and aesthetic.
Regular washing will remove these buildups and enhance their overall appearance. Elevate Exterior Washing uses circular Whirlaway cleaners with biodegradable solutions to create an exceptional clean on concrete surfaces. Wood surfaces will be revitalized with pressure-appropriate power specific to the washed area, such as a cedar deck.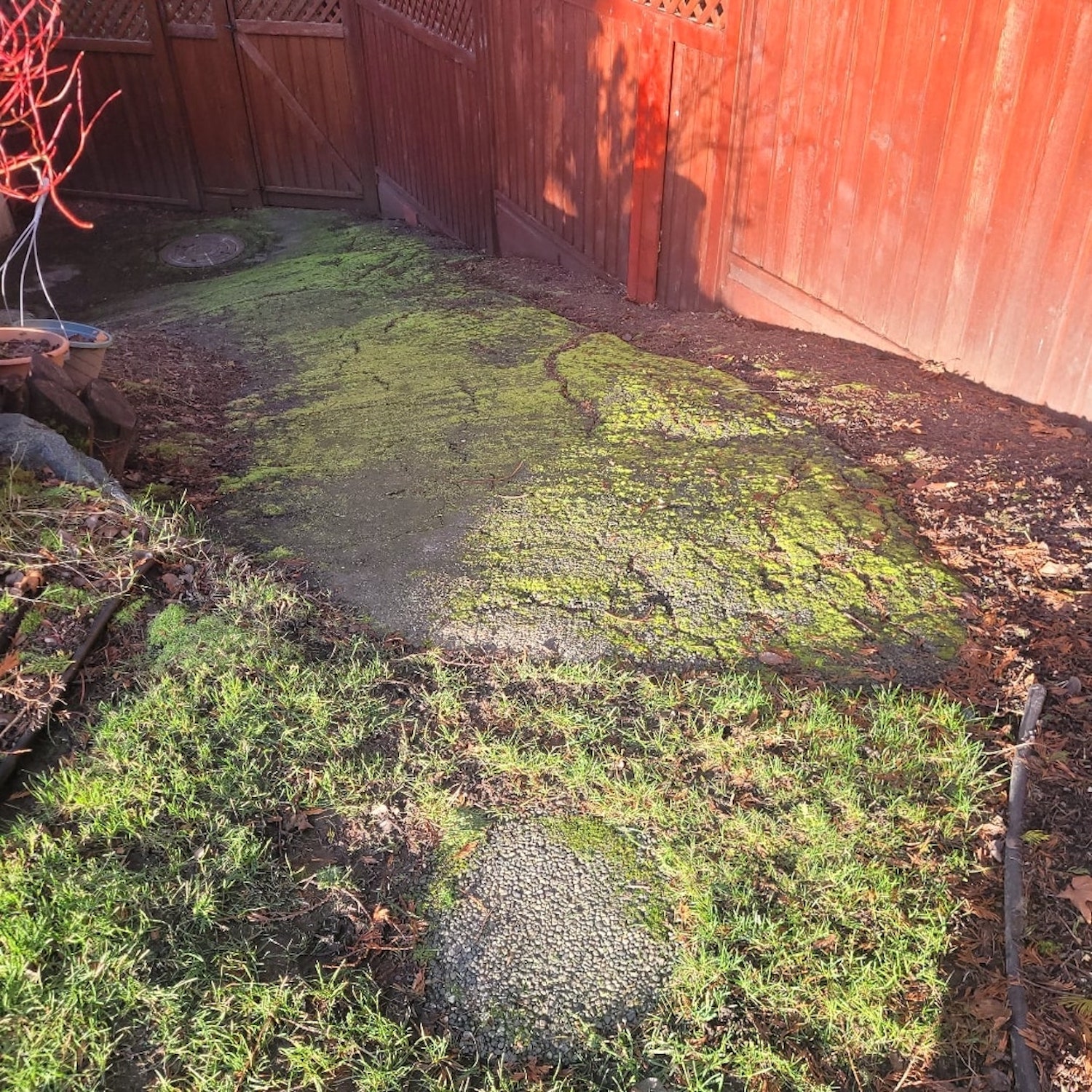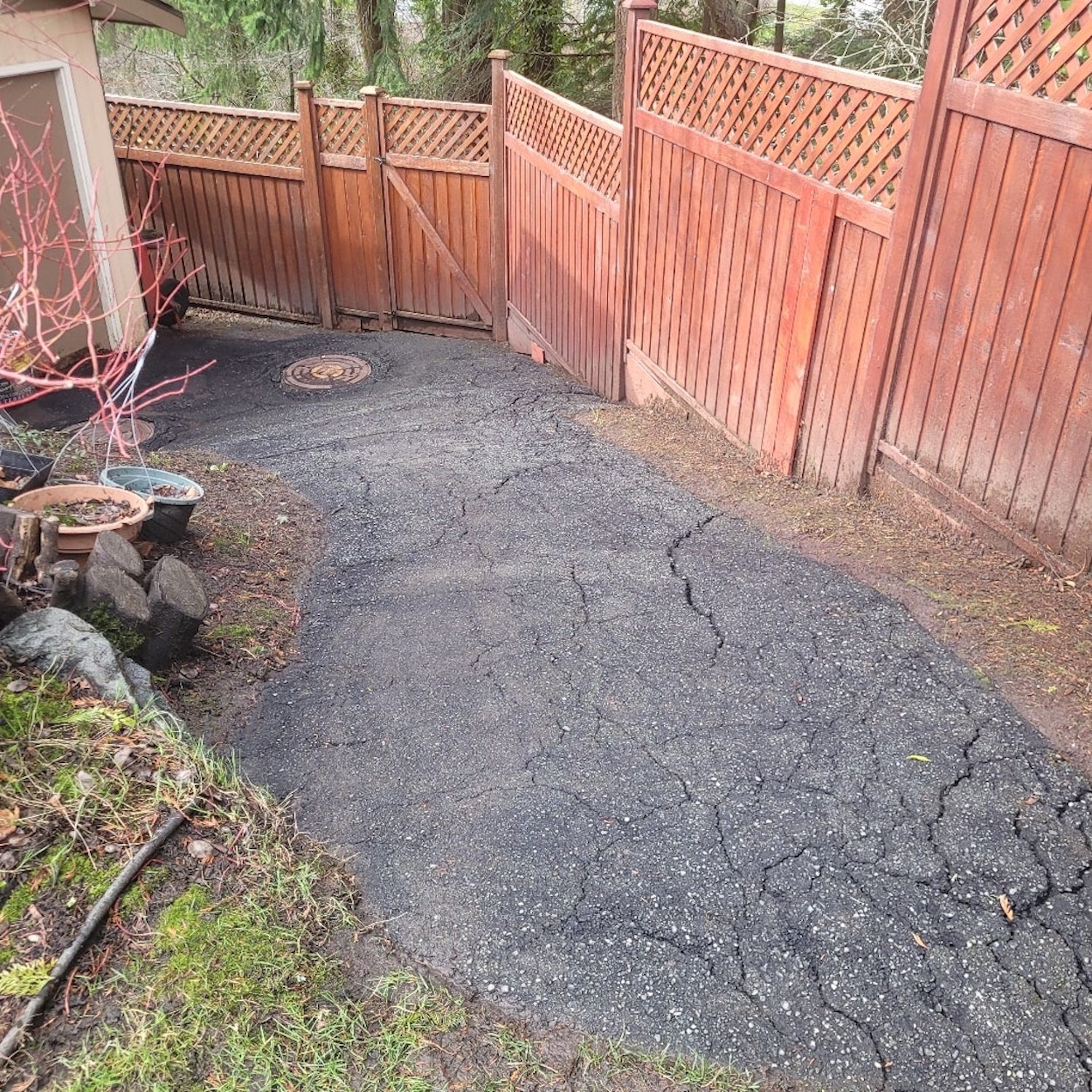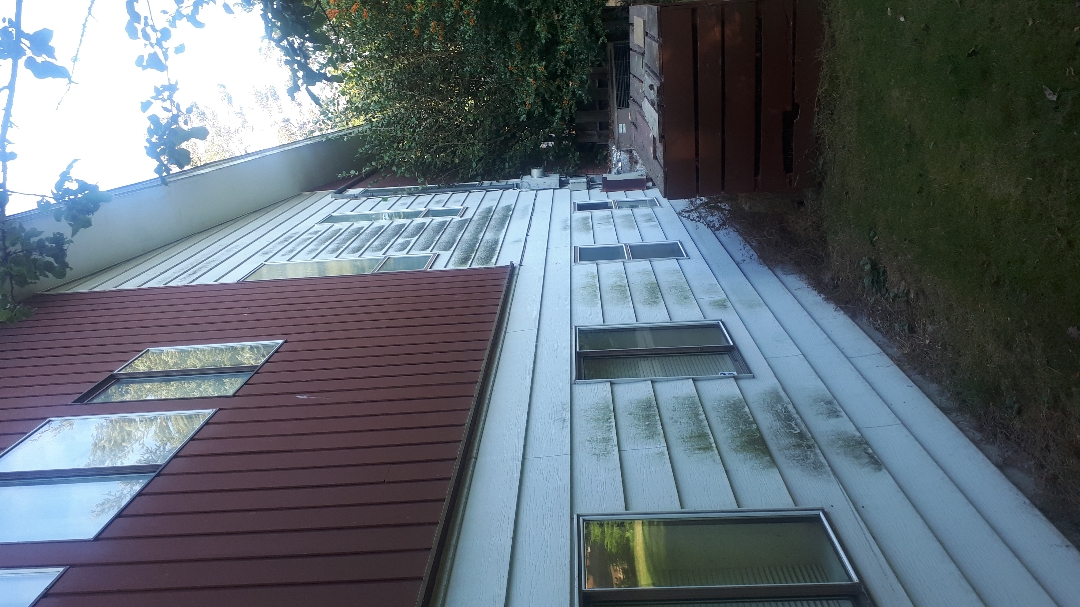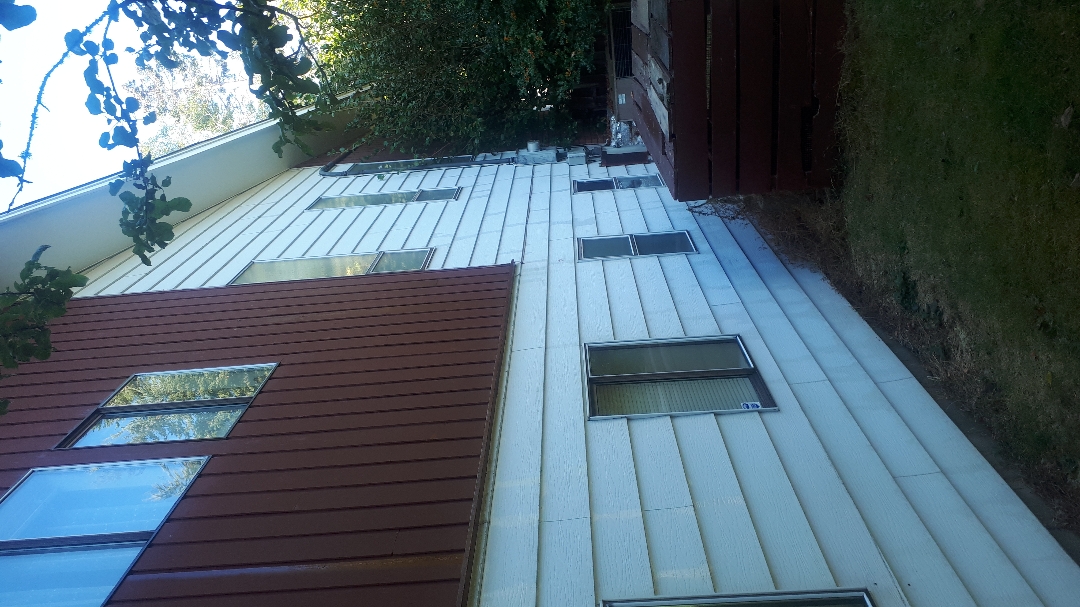 Our experts will protect and clean your vinyl, wood, fiber cement siding, aluminum, and brick with our thorough soft wash.
High-powered washing can damage certain surfaces. Moss and mildew can lead to adverse health effects from breathing in the particles. It can also decrease the life of your siding leading to costly repairs. Before the washing, we place plastic below the cleaned areas, if necessary, to catch debris as it is washed off the surface, leaving the grass or any other area debris-free. We use a soft wash system with a treatment solution to provide an excellent, house-safe clean.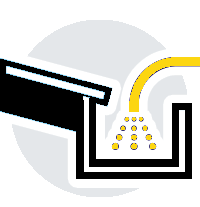 Overflowing gutters or collapsed gutters aren't a good look as far as curb appeal goes.
Eavestroughs and downspouts need a free-flowing path for water from your roof to run off into your drainage system. If the pathway is blocked, water will accumulate in bottleneck points or even enter your building's structure. The only good reason for leaving your leafy built-up channels is for those running a halfway house for pests and critters. Our team uses pressurized water to flush out debris and whiten gutters, leaving your eavestroughs and downspouts flushed to ensure full water flow. No mess is left behind, with all debris removed and placed in a compost bin.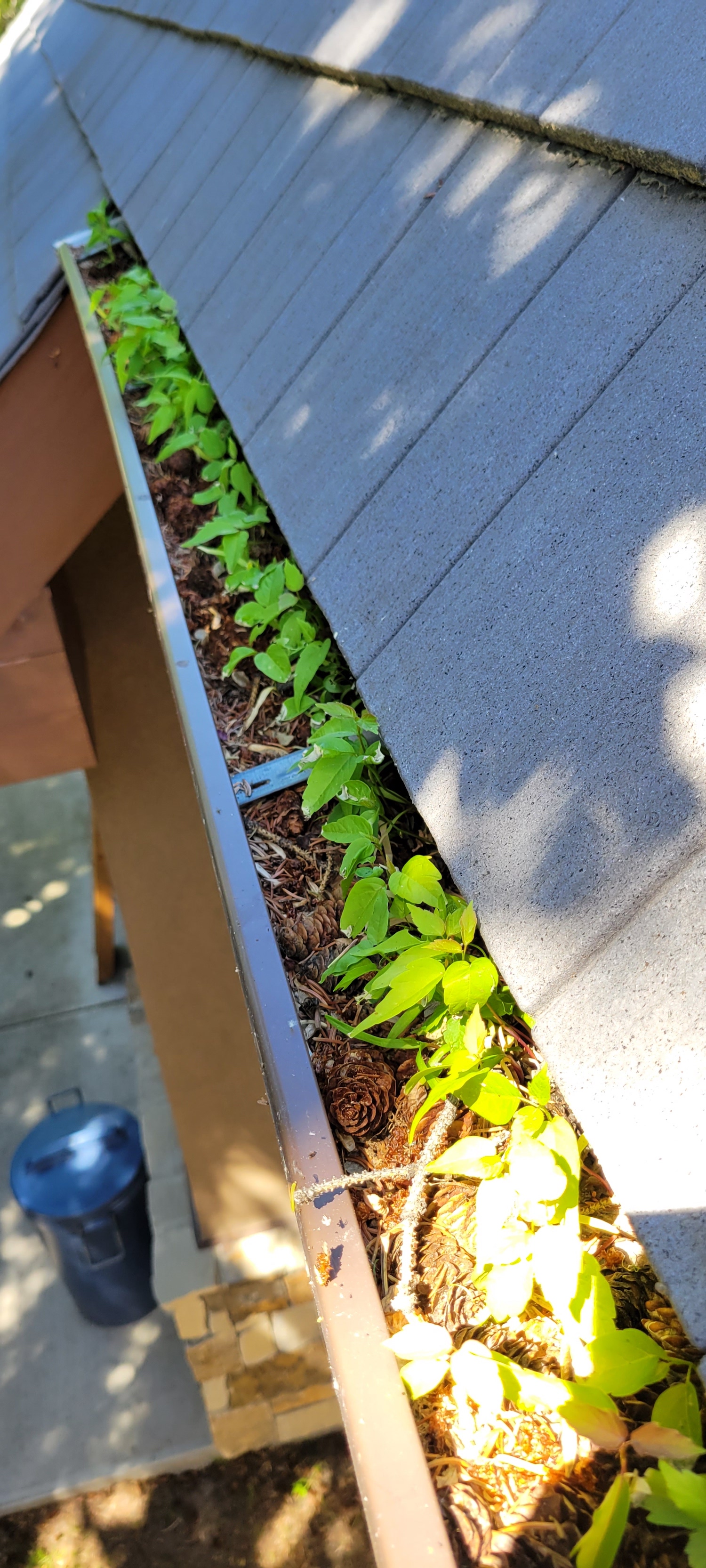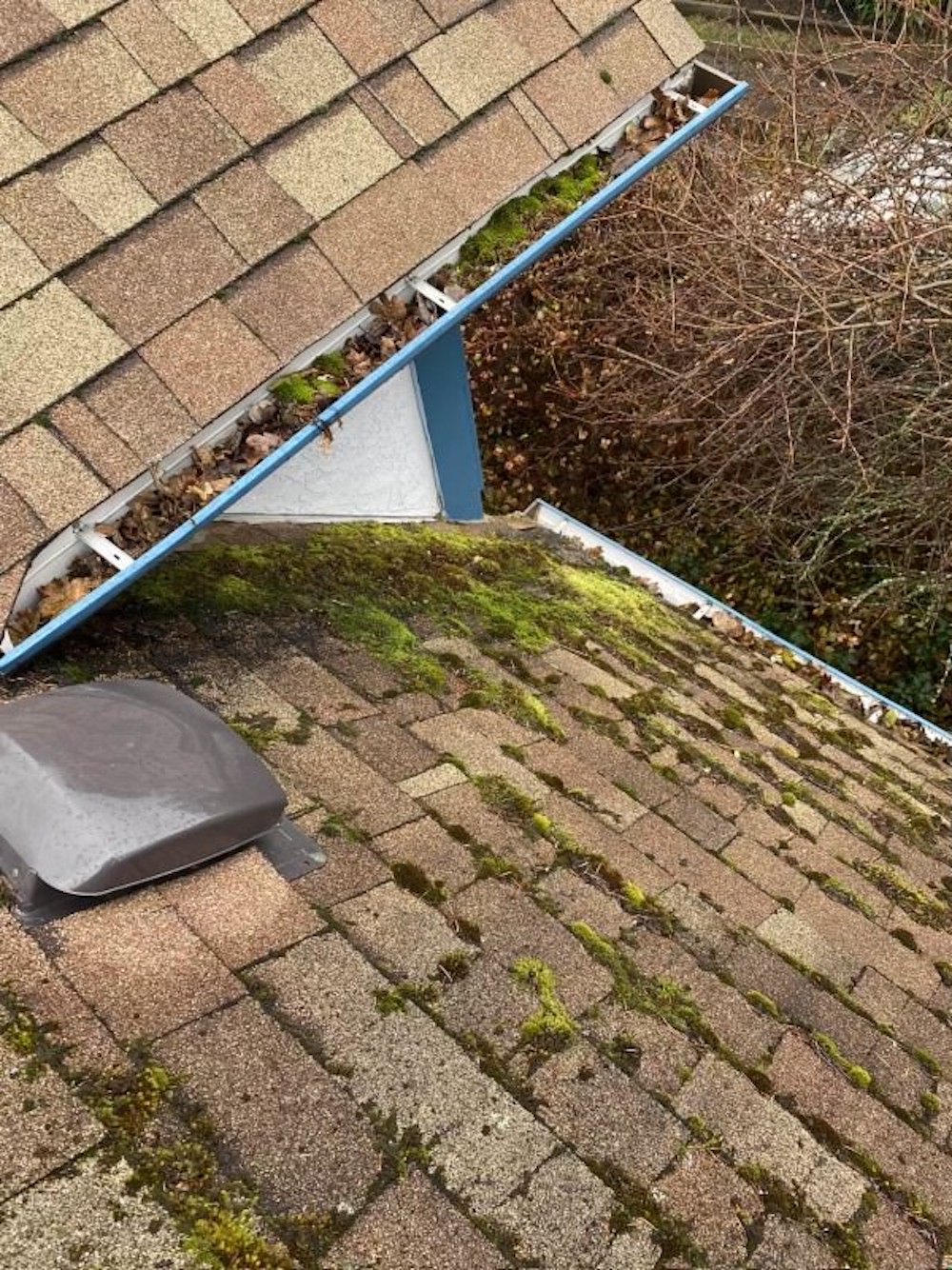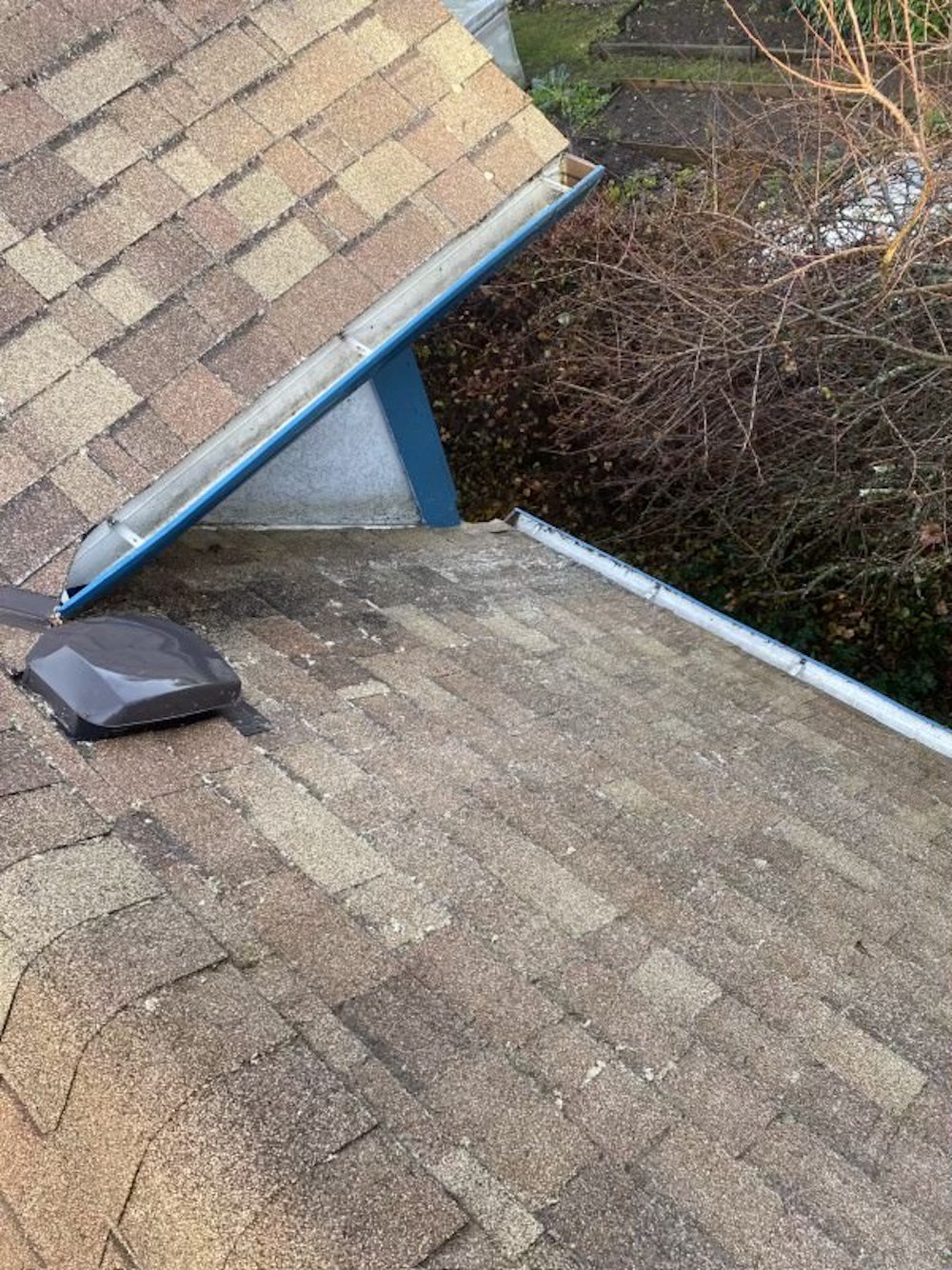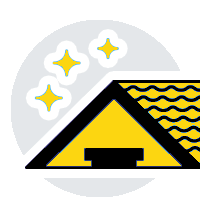 Roof moss will weaken the roofing and cause asphalt shingles to lift, leading to water and moisture issues.
We begin the process by gently wire brushing and collecting large chunks of moss. Next, we apply our soft wash application to the entire roof. The application acts as a preventative measure for areas that may not have moss growing yet. The application is left to neutralize the moss and is removed by rainfall. We offer an industry-leading two-year guarantee on a moss-free roof.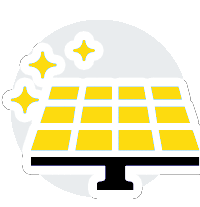 Solar panels are more efficient when washed routinely as more light will be converted to energy.
Leaving panels dirty will lead to a gradual increase in energy loss due to light being reflected away from the panel.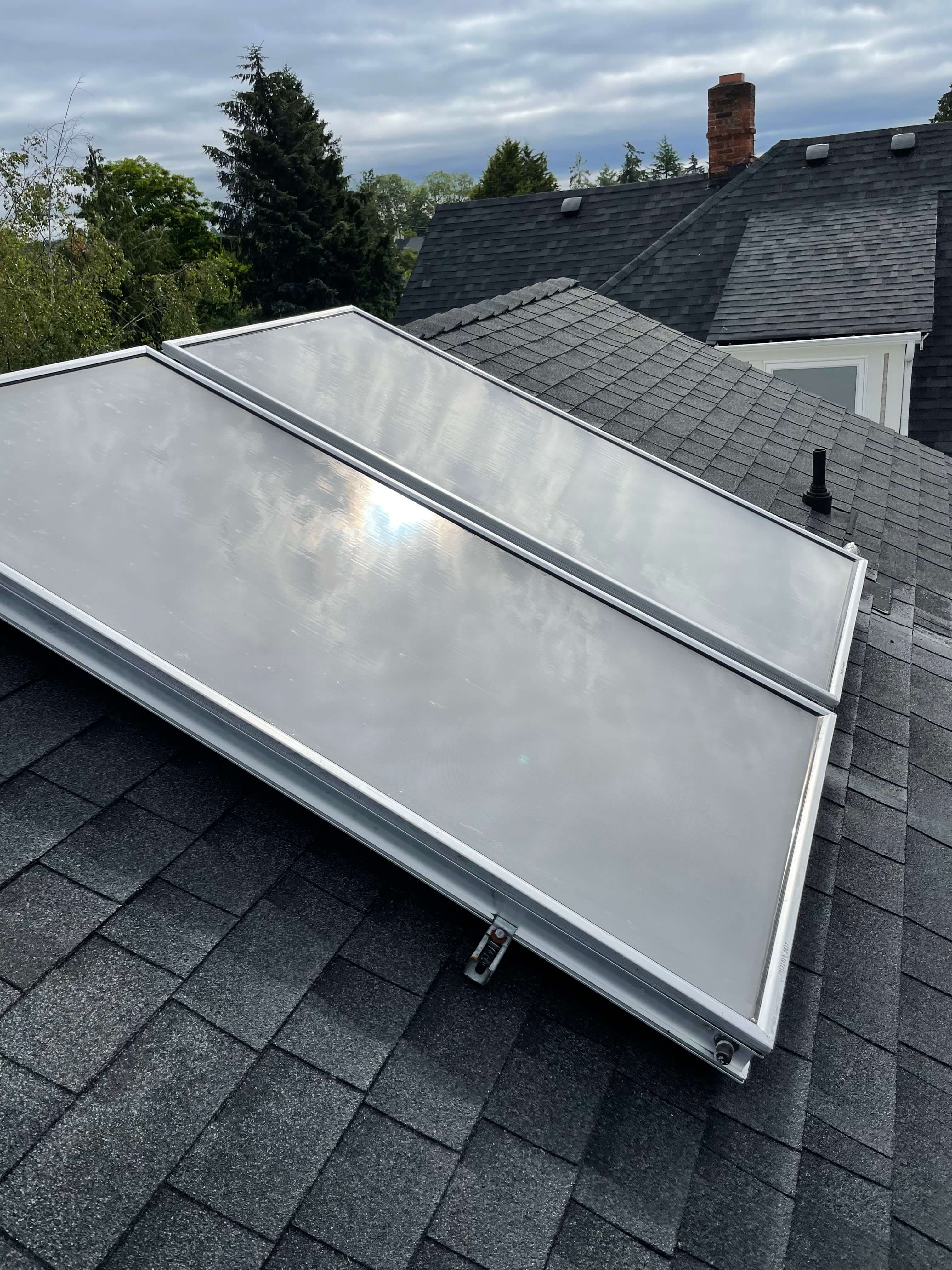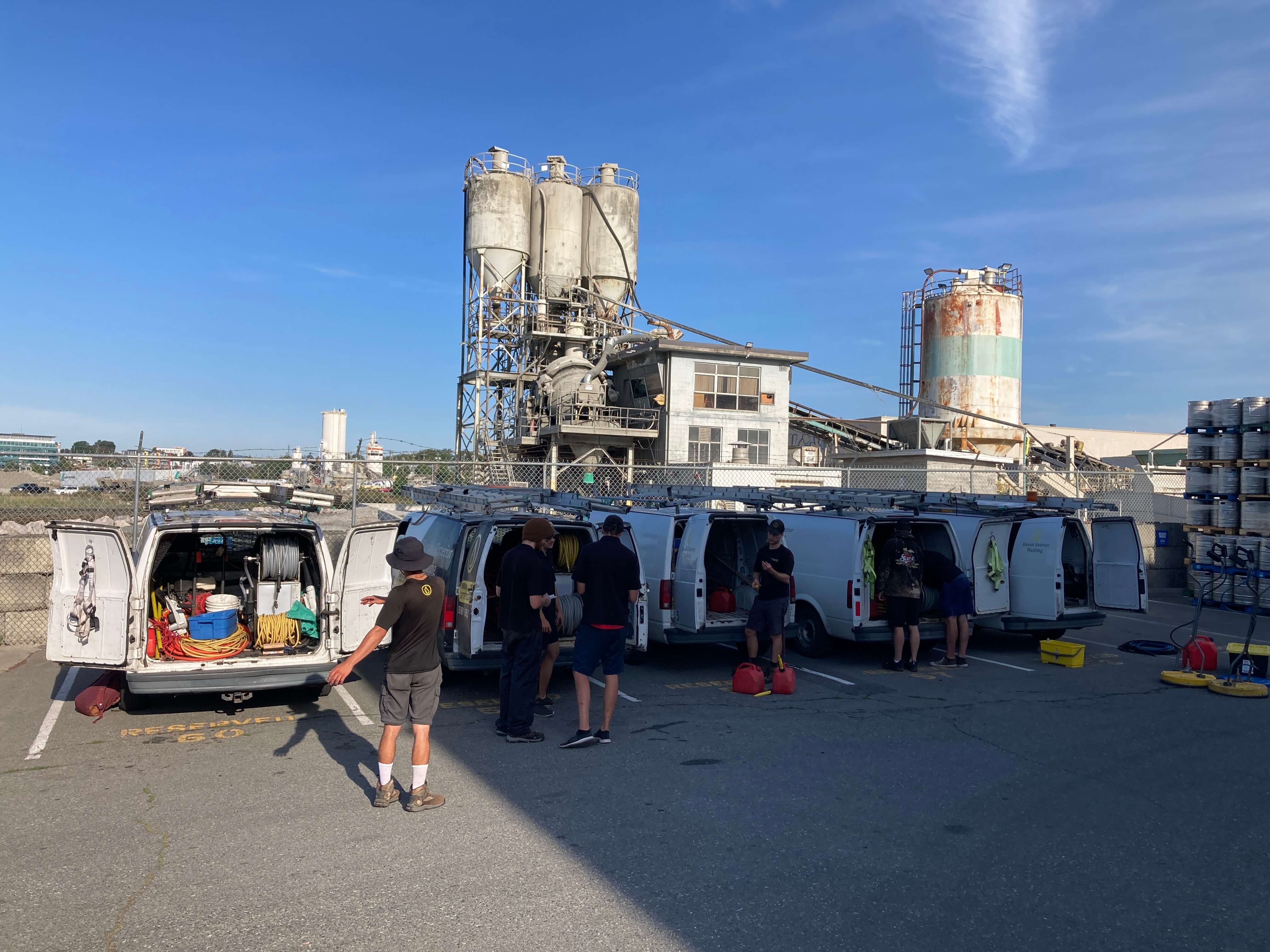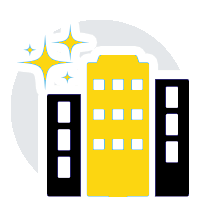 We have the expertise and capacity to complete any size project.
All our services are available for non-residential clients, whether it be a retail building, commercial office, or construction build.